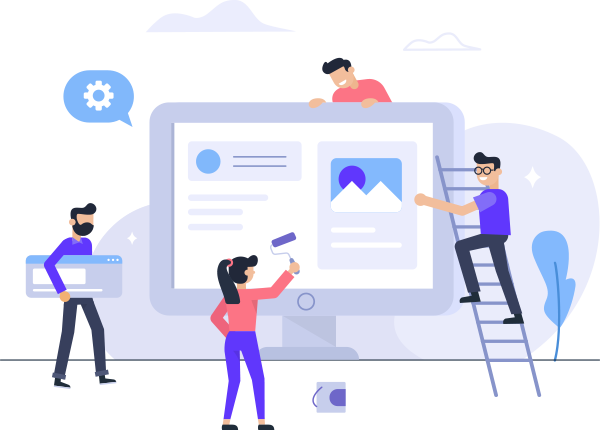 Top reviewed Shopify design & build experts
We have worked with countless brands who continue with us. This is because results have not only exceeded expectations, but our knowledge of Shopify has enabled businesses to grow rapidly. As ecommerce specialists we assist brands to leverage the power of Shopify to grow their online businesses. We achieve this by developing and building beautiful Shopify stores that 100% embody and represent our clients' brands.
Get e-commerce specialist team on demand and at your fingertips, when you need them most.
GET STARTED
Strong results based on strategic thinking
 With 20+ years' experience and hundreds of completed websites under our belt, you are in good hands!
At Microaider, we respect your vision, listen to your needs, and focus on results with each and every decision we make.
Shopify Plus
Our developers will provide seamless integrations with third party applications or APIs. If you have a problem that you need to solve, simply send in an enquiry and we will find the perfect answer!
SEO & Paid Search
We specialise in managing and optimising PPC campaigns for our clients, for the best return on ad spend. Our paid strategies focus on acquiring, nurturing, selling to and retaining your customer base.
Migration
Does your business require a migration from an existing platform such as WooCommerce, Magento or BigCommerce to the Shopify platform? We specialise in making that move easy for you.
Great Design
Our experienced design team will craft an attractive ecommerce website that will seamlessly align to your brand style and guidelines.
On-going Support
We provide the very best in important ongoing support and maintenance that is needed to ensure your store continues to run smoothly.
Custom Web Build
Design and development support for your online store. Whether it's a full website build and design or if it's ad hoc update work.
What we do differently
With more than 20+ years' experience in design and industry and having worked with clients from wildly different sectors, we can adapt effortlessly and tailor a unique ecommerce solution just for your business.